Lemon Balm Extrac
t
of
Hunan Sunfull Bio-tech Co., Ltd.
Latin Name:
Melissa officinalis
Family:
Lamiaceae
Part of the Plant Used
:
Leaf
Active Ingredients:
Rosmarinic acid, Essential oils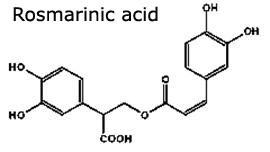 Product Specification
4:1
3% 5% Rosmarinic acid
Different specs availabl
e
Product Introduction
Lemon balm is native to Europe but is now grown all over the world. It is grown not only in herb gardens, but also in crops for medicine, cosmetics, and furniture polish manufacturing. The plant grows up to 70-150 cm tall. The leaves have a gentle lemon scent, related to mint. During summer, small white flowers full of nectar appear. These attract bees, hence the genus name Melissa (
Greek
for 'honey bee'). Its flavour comes from citronellal, geranial, linalyl acetate and caryophyllene. The leaves are very deeply wrinkled and range from dark green to yellowish green in color, depending on the soil and climate. The crushed leaves, when rubbed on the skin, are used as a repellant for mosquitos. Lemon balm extract is made from the leaves of the plant. Essential oils made from lemon balm leaves contain plant chemicals called terpenes, which play at least some role in the herb's relaxing and antiviral effects. Lemon balm essential oil is very popular in aromatherapy. Lemon balm also contains rosmarinic acid
,
which is the major compound responsible for GABA transaminase inhibition activity in lemon balm
.
Physiological Functions
1. The lemon balm extract has exceptionally high antioxidant activity with antibacterial and antiviral properties.
2.
Has mild sedative and anxiolytic effects ,can improve mood and mental performance.
Applications
1. Pharmaceutical stuff
2. Functional food and beverage
3. Cosmetics products like herbal toothpaste,

perfume etc.
Company Introduction
HUNAN SUNFULL BIO-TECH Co., Ltd., certified with ISO9001, ISO22000, Kosher, HALAL & HACCP, and specialized in the R&D, production and marketing of high value green tea and botanical extracts for dietary supplement, beverages, cosmetics & pharmaceuticals. We're the global leading manufacturer of green tea EGCG, (-)-Epicatechin, L-theanine, Theaflavins & Tea Polysacchrides. Our key botanical extracts including Aronia extract, Broccoli extract (Sulforaphane), Ginseng extract, Luo han guo extract, Maca extract, Milk thistle extract, etc. And many APIs (Amygdalin, Magnolol, Polydatin, Resveratrol, Sanguinarine, Swertiamarin, etc. ) Our products have been enjoying great popularity in the world markets due to their superior quality and competitive prices. SUNFULL also has becoming the 1st choice of natural ingredientsto many global famous enterprises and their most important strategic partner in China.