Product Introduction:
Because of its structure, Polydextrose is not readily digested, so it is a low-calorie sucrose substitute. Polydextrose is a form of highly soluble fibre used to replace sugar and other high-glycemic carbohydrates.
Polydextrose is a new type of water-soluble dietary fiber. It has been approved for use as a health food ingredient in more than 50 countries. It is widely used in the manufacture of reinforced fiber foods and has the function of keeping the gastrointestinal patency after consumption. Polydextrose has the unique effects of insoluble dietary fiber to increase stool volume, enhance laxation, and reduce the risk of intestinal cancer. It also has functions that insoluble dietary fiber does not have or are not obvious, such as combining with removing bile from the body. Acid, significantly reduces serum cholesterol, is more likely to cause satiety, and can significantly reduce blood sugar levels after meals, etc.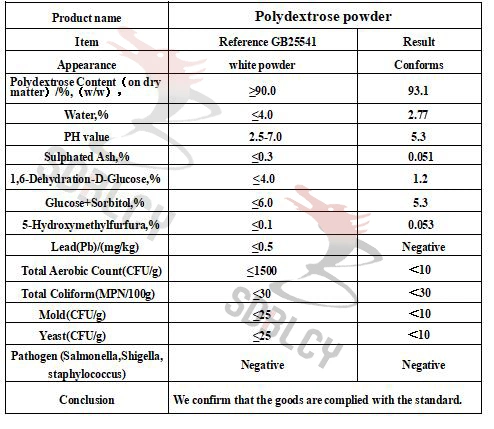 Application:
1. In diabetic food
Polydextrose can delay gastric emptying and form a mucous membrane in the gastrointestinal tract, which slows down the digestion and absorption of food nutrients and absorbs glucose to slow down the absorption. Moreover, polydextrose also has the effect of inhibiting the secretion of glucagon, thereby reducing the blood sugar level of diabetic patients.
2. In food for people with constipation
After polydextrose is taken, it promotes beneficial bacteria such as bifidobacteria and lactobacilli in the intestines, and at the same time produces a large amount of short-chain fatty acids such as acetic acid, acetic acid, folic acid and lactic acid, changes the pH of the intestine, improves the breeding environment of beneficial bacteria, and accelerates Peristalsis of the intestines allows smooth excretion of feces.
3.In infant food
The bifidobacteria of infants and young children, especially after weaning, decrease rapidly, leading to diarrhea, anorexia, growth retardation, and reduced nutrient utilization; eating water-soluble dietary fiber foods can increase nutrient utilization and promote calcium, iron, zinc, etc. Absorption of trace elements.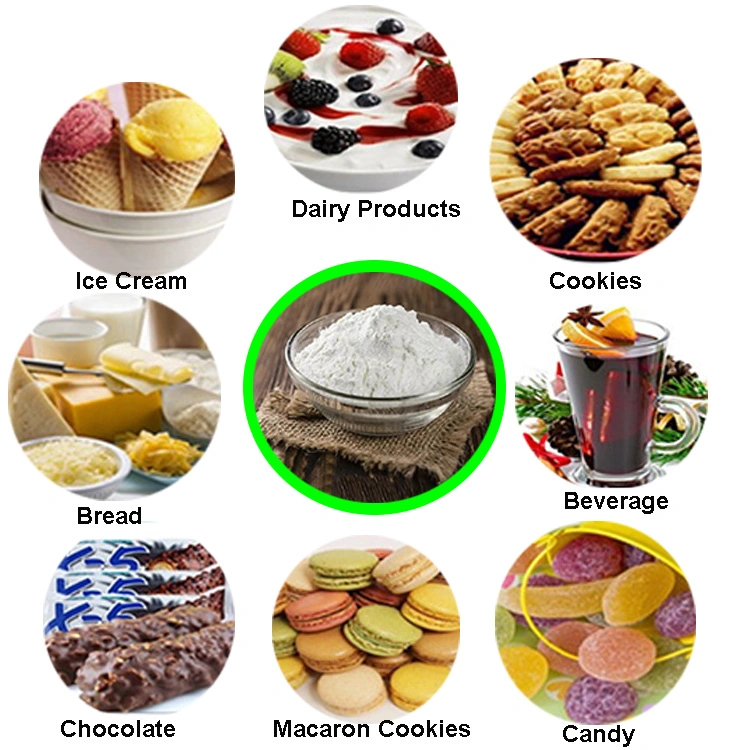 Certification:
At present, ours products have passed international BRC certification, US FDA certification, international ISO series certification, IP non-GMO certification, HALAL certification, KOSHER certification, ORGANIC EU/US organic certification, Japanese organic certification, domestic organic certification.
Factory:
Bailong Chuangyuan is a high-tech enterprise integrating production, learning and research with bioengineering as its leading industry. The company has a production line with a high degree of automation and advanced equipment. The production workshop is built in strict accordance with GMP standards, from raw material feeding to product filling. The equipment is fully automated to ensure the stable production process, technology and product quality.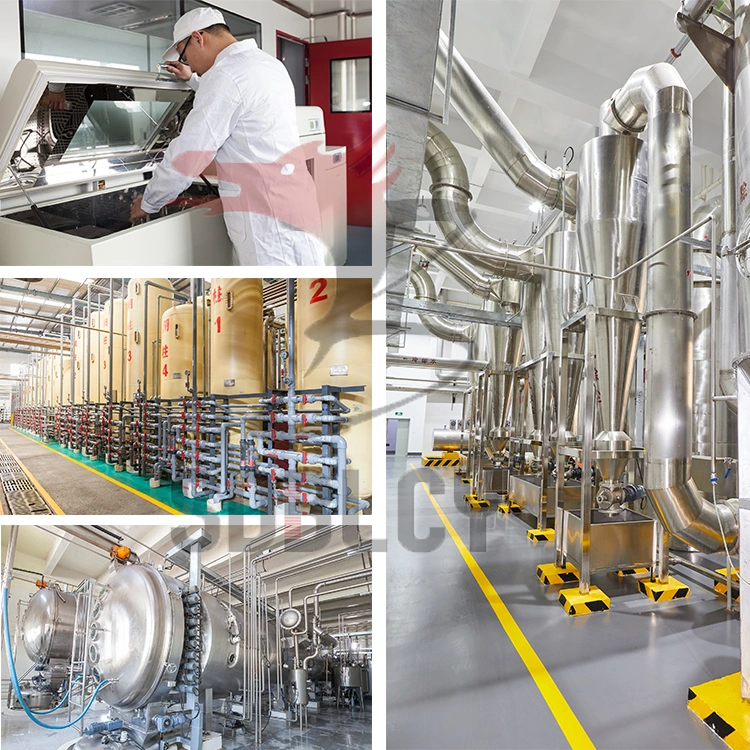 FAQ:
Q1: Can we get some sample for testing before purchasing?
A1:Yes, 20~100g free sample is available, but freight charges will be at customer's account, and then freight charges will be returned or deduct from the future order, or the sample can be sent by your express account.
Q2:Which kind of payment do you accept?
A2:1. For small order, you can pay by Paypal, Western Union or MoneyGram, or through Alibaba.
2. Normal order by T/T.
Q3:How do you ship the cargo to us?
A3: By DHL Express, By Air, By Sea or negotiation.
Q4. How about the packing?
Usually we provide the packing as 25 kg / bag or carton. Of course, if you have special requirements on them, we will according to you.
Q5. How about the validity of the products?
Actually, it according to the products you ordered.
Q6. What documents you provide?
Usually, we provide Commerical Invoice, Packing List, Bill of loading, COA , Health certificate and Origin certificate.