Food Grade Natural ingredient Soluble Corn Fiber maize resistant malt dextrin Powder for nutrition supplement
Product Introduction:
Resistant dextrin is white to light yellow powder, slightly sweet, no other peculiar smell, good water solubility, 10% aqueous solution is transparent or light yellow, pH value is 4.0~6.0. Aqueous solution of resistant dextrin The viscosity is very low, and the viscosity value changes slightly with changes in shear rate and temperature. Resistant dextrin has low calories, heat resistance, acid resistance, and freezing resistance, and can be used as a low-calorie soluble food material.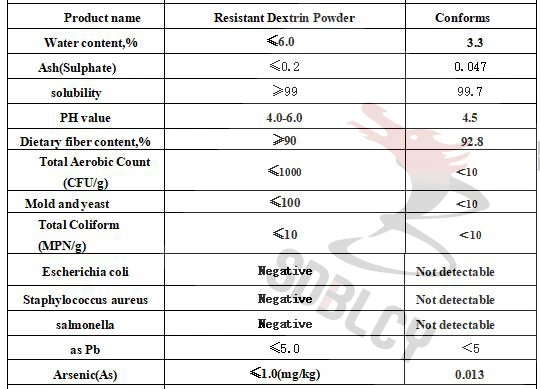 Application:
1. Application in dairy products
Resistant dextrin can be added as simple as granulated sugar or sugar without affecting the original flavor of the food, so it can be used to make dietary fiber-enhanced dairy products or milk beverages that supplement dietary fiber.
2. Application in infant food
In infants and young children, especially after weaning, the body of bifidobacteria is drastically reduced, leading to diarrhea, anorexia, developmental delay, and reduced nutrient utilization. Eating water-soluble resistant dextrin foods can increase the utilization of nutrients and promote the use of calcium, iron, zinc and other trace amounts. The absorption of elements.
3. Application in noodle products
Adding different types of dietary fiber to bread, steamed buns, rice and noodles can increase and improve the color of the bread. The dietary fiber added in the amount of 3% ~ 6% of the flour can strengthen the dough, and the steamed buns have a good taste and special fragrance. . Biscuit baking has very low requirements on the quality of flour gluten, which facilitates the addition of a large proportion of resistant dextrin, and is more conducive to the production of a variety of health-care biscuits with fiber function; the pastry contains a lot of water in the production, and it will solidify during baking. Soft products affect the quality. Adding water-soluble resistant dextrin to the cake can keep the product soft and moist, increase the shelf life, and extend the shelf life.
4. Application in meat products
Dietary fiber and protein form a thermally stable gel through the interaction of salt and hydrophobic bonds. The complex formed by the interaction of soluble dietary fiber and protein is a new type of gel. Adding a certain amount of dietary fiber can increase the product yield, enhance the taste and quality.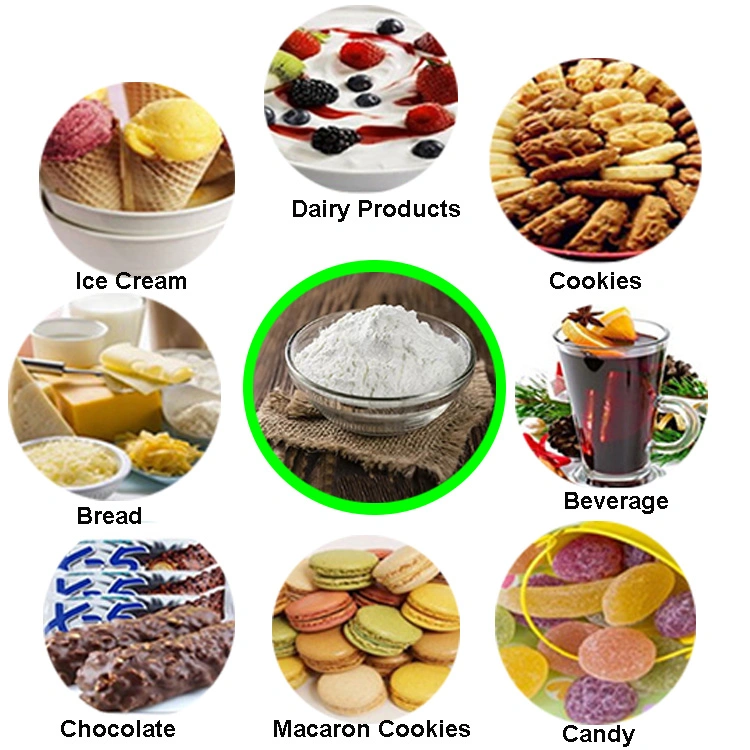 Certification:
At present, ours products have passed international BRC certification, US FDA certification, international ISO series certification, IP non-GMO certification, HALAL certification, KOSHER certification, ORGANIC EU/US organic certification, Japanese organic certification, domestic organic certification.
Factory:
Bailong Chuangyuan is a high-tech enterprise integrating production, learning and research with bioengineering as its leading industry. The company has a production line with a high degree of automation and advanced equipment. The production workshop is built in strict accordance with GMP standards, from raw material feeding to product filling. The equipment is fully automated to ensure the stable production process, technology and product quality.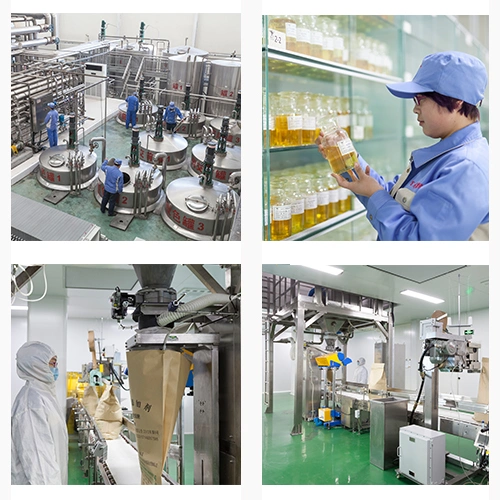 FAQ:
Q1: Can we get some sample for testing before purchasing?
A1:Yes, 20~100g free sample is available, but freight charges will be at customer's account, and then freight charges will be returned or deduct from the future order, or the sample can be sent by your express account.
Q2:Which kind of payment do you accept?
A2:1. For small order, you can pay by Paypal, Western Union or MoneyGram, or through Alibaba.
2. Normal order by T/T.
Q3:How do you ship the cargo to us?
A3: By DHL Express, By Air, By Sea or negotiation.
Q4. How about the packing?
Usually we provide the packing as 25 kg / bag or carton. Of course, if you have special requirements on them, we will according to you.
Q5. How about the validity of the products?
Actually, it according to the products you ordered.
Q6. What documents you provide?
Usually, we provide Commerical Invoice, Packing List, Bill of loading, COA , Health certificate and Origin certificate.